Akamai is a gift that empowers people to take better care of themselves & our planet. Our radical products & thinking are forging a new normal in the world of personal care.
You can help those you love massively upgrade the personal care products they use and the daily routines they follow.
---
---
---
---
---
---
We have the tools and routines to help people break free from the Personal Care Industrial Complex that promotes things you don't want or need. Our way eliminates all suspect chemicals (and uses only natural ingredients), reduces waste and simplifies, while nurturing the body's biomes and natural systems. And it is all offered at a reasonable price. In fact in the long run it costs a lot less.
Think less is more.
Healthy body. Healthy planet.
---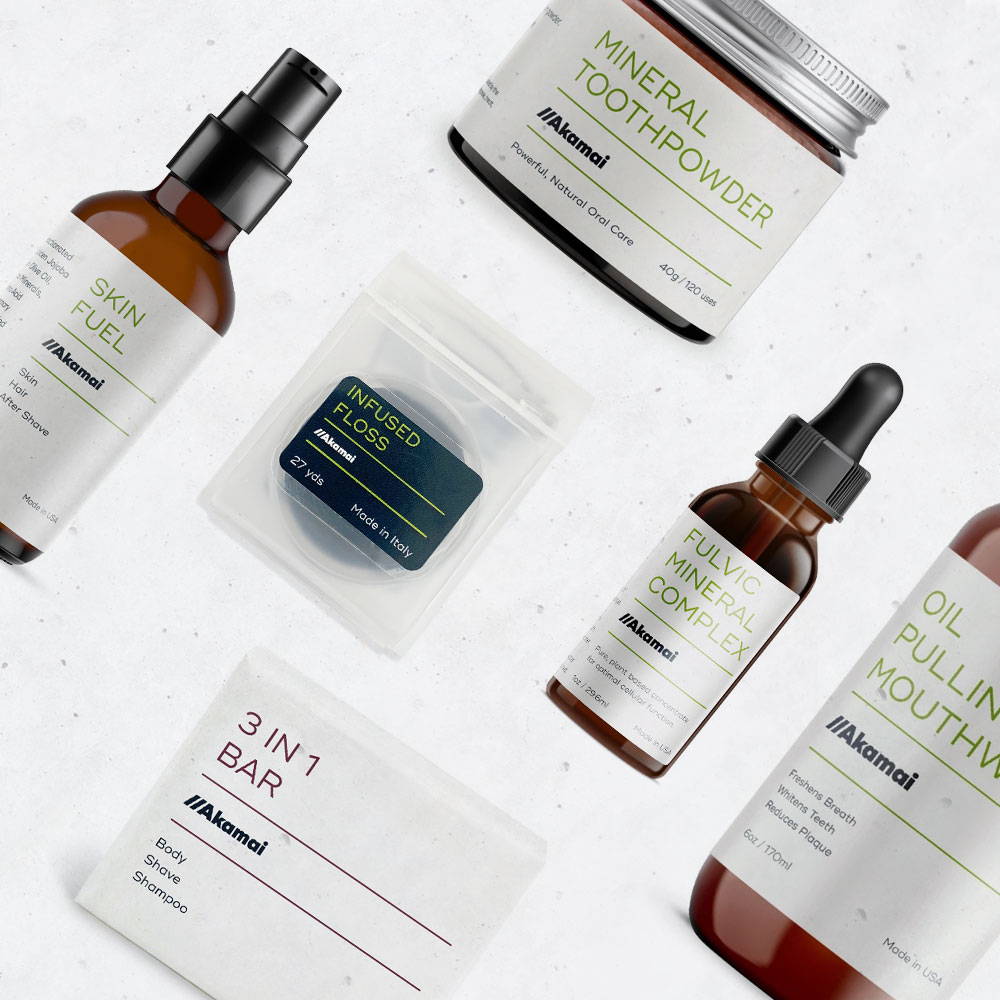 1. Buy and Ship to Yourself
You pick what products you want to gift. We ship them to you.
SEE ALL PRODUCTS
2. Start a Subscription
Simply set up a subscription and have it sent to someone you love.GIFT A SUBSCRIPTION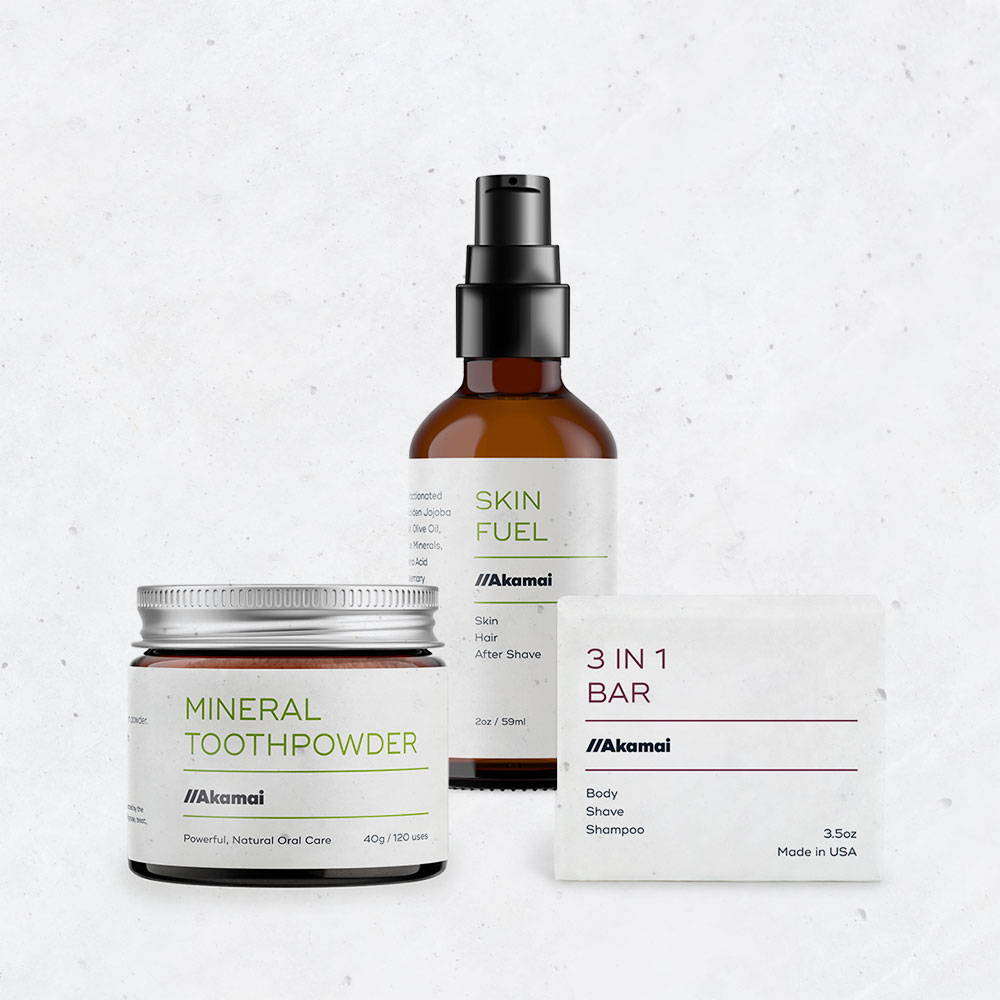 3. Starter Kits
Our pre-bundled kits can be shipped directly to your recipient — giving them a quick start.
GIFT A KIT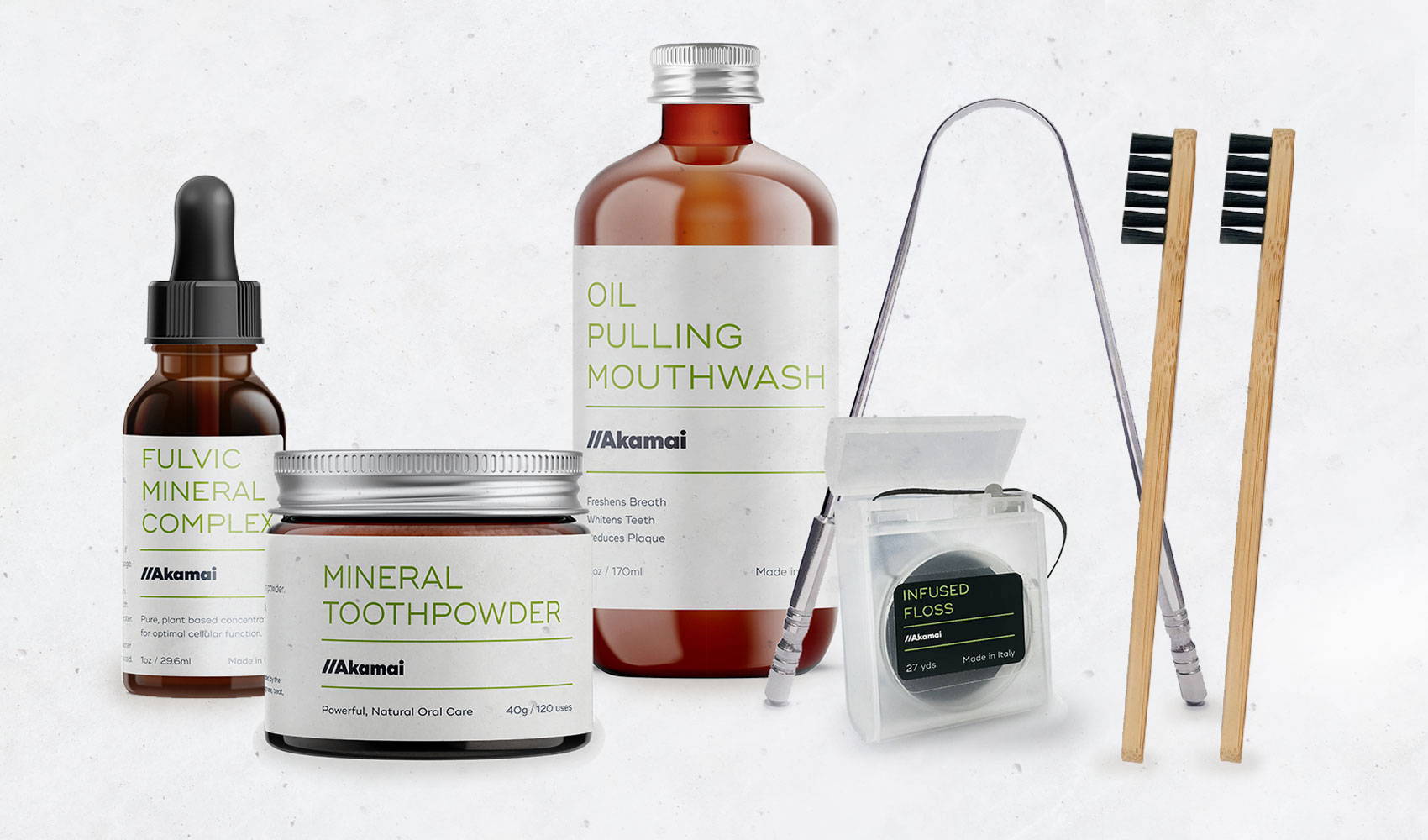 5. Complete Oral Care System
Support a healthy oral biome, strong teeth & gums. Boosts immunity and detoxifies, while helping the planet and lowering long term oral care costs.
GIFT ORAL CARE
---
Why what you give matters

We simply can't consume our way to sustainability — even if it's "green" or "all natural". There is a reason why reduce is the first "r" in reduce, reuse, recycle. We impact that first "r" in a powerful way.
While we firmly believe in the wisdom of reduced consumption, sometimes it takes buying better products to create a pathway to that change.
We are shifting mainstream thinking, consumption patterns and daily habits — and you can help accelerate this movement through the simple act of gifting. If you care about clear & rational thinking, truth, health and our environment, please consider gifting Akamai.
In health and wellbeing,
— Vince & Marni, Co-Founders