Career Opportunities: Help us grow!
Ecommerce & Customer Success Manager

Manage our day-to-day web store operations, growth & development and lead customer service.
Influencer Partnership Manager & Sales

Support our outreach efforts by seeking out, partnering with, and managing top-tier, authentic health influencers in this Business development role.
Part-time working closely with cofounder and playing a pivotal business development role and executing our marketing strategies.
Part-time experienced ecommerce bookkeeper to complete month end tasks in QuickBooks online.

LETS CHANGE THE WORLD
Reasonably priced and focused on health. Our products only use natural, minimally processed ingredients that are good enough to eat. No synthetics -- not even those fake natural aka "naturally derived" ones.
Wise. Forward thinking. Paradigm shifting.
It's personal care, radically simplified.
Our Misson
 We help people break free from the mainstream personal care paradigm that promotes too many products, chemicals, and complexity — at a high cost to our health, environment, and wallets.
Pure, Powerful, Natural
Minimally processed, certified organic, scientifically proven. Nothing synthetic. No nasty chemicals.
We go way beyond EWG VERIFIED™ with formulations so clean you could eat them
Get back to basics
Less chemicals. Less complexity. Less waste. Better for you. Better for the planet.
Sustainability
Reduce plastic, waste & consumption of natural resources while lowering your carbon footprint.
Ecommerce & Customer Success Manager

Business Development: Influencer Partnership Manager & Sales
Vincent Cobb, founder
As a serial social entrepreneur, he's used to making a difference and changing the status quo. On the front of the green wave, he started the company reusablebags.com in 2003 (later rebranded reuseit.com) and raised consumer awareness about the problems with use-and-toss items like plastic bags and bottles. His vision was to use simple lifestyle changes to help save the environment, save money and waste less. By 2013, reuseit.com had grown to 300,000 customers, empowering them to eliminate an estimated 1.1 billion use-and-toss items. Reuseit.com was twice voted as Green America's Green Business of the Year (and was granted their Lifetime Achievement Award).
After a course in organic chemistry weeded him out of earning his degree in Microbiology, he discovered Philosophy where he found a home of study. He continues to be profoundly influenced by a convergence of Stoicism, Rationalism, Empiricism, Epistemology, and Ethics — and while at university, cited The Structure of Scientific Revolutions by Thomas Kuhn and sentential calculus (aka propositional logic) as two key game-changers.
In addition to serving Akamai's mission, he spends time trail running, being in nature, and being a father.
Marni Shymkus, co-founder
Marni has spent 15+ years researching, refining, and creating health-focused personal care products that leverage 100% natural ingredients in their whole form. Her goal is to craft products that are simply better than anything else available while addressing root causes vs symptom management. She's obsessed with creating powerful, practical, effective, and affordable products that harness the power of natural ingredients and our body's ability to heal itself.
As a tireless researcher and problem solver, Marni's passion for well-being blossomed 18 years ago when she became a mother. Her sense of purpose aligned and grew after she discovered the Weston A Price Foundation (a non-profit dedicated to traditional, nutrient-dense whole foods and healing arts), the discovery of Rudolph Steiner (founder of Anthroposophy), and the Waldorf education system — she co-founded the Urban Prairie Waldorf School in Chicago.
In addition to working on Akamai, Marni focuses on raising their high school children and recharges by painting, making jewelry and hiking with with xoxo, their family dog.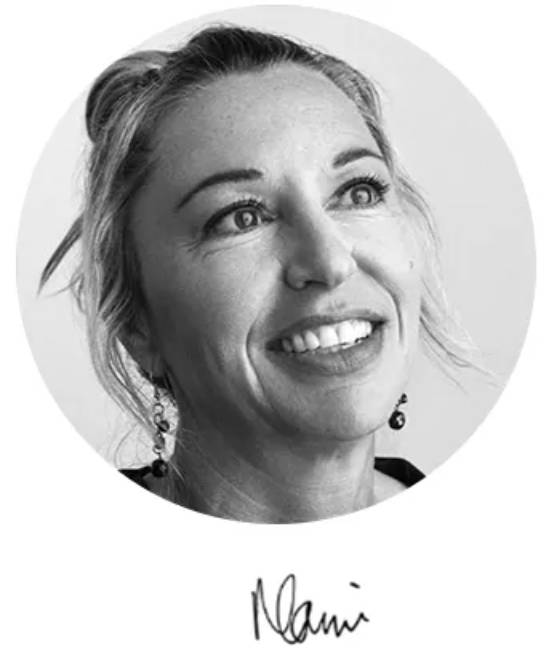 WE'RE LOOKING PEOPLE THAT ARE...
​
Excellent communicators and "get the job" done in a clear and transparent way.

Sharp, bright, and fast thinkers/learners.

Detail-oriented.

Discerning with the ability to glean what's most important and act on it.

Organized & proficient at basic project management.

Entrepreneurial & risk-tolerant — calm under pressure.

Skilled at solving problems creatively with strong analytical abilities. Good at figuring stuff out.

Proactive and self-motivated/managed. Driven by continuous improvement.

Good listeners, absorbing information carefully and meticulously.

Get things done (vs being overly expansive). Both co-founders are deep thinkers. We need doers and executors.