Why gift Akamai?
It's a gift that empowers people to take better care of themselves & our planet. Our radical products and thinking are forging a new normal in the world of personal care.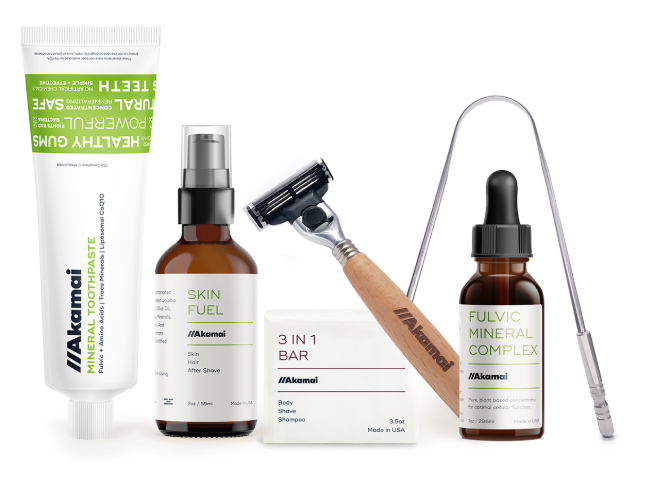 Help others rethink the products they use and the daily routines they follow.
Tired of too many chemicals, costs, and complexities? So are we. Our products help people consume less of all three. Gifts from Akamai support our health, the planet, and our wallets.

When we separate from the noise of more, more, more, we gain a sense of freedom and control. Share the wisdom of health focused, nutrient rich, naturally effective, "less is more" personal care with everyone on your list. Healthy body. Healthy planet.
You can always make more money, but you can't always make more health!
LEARN MORE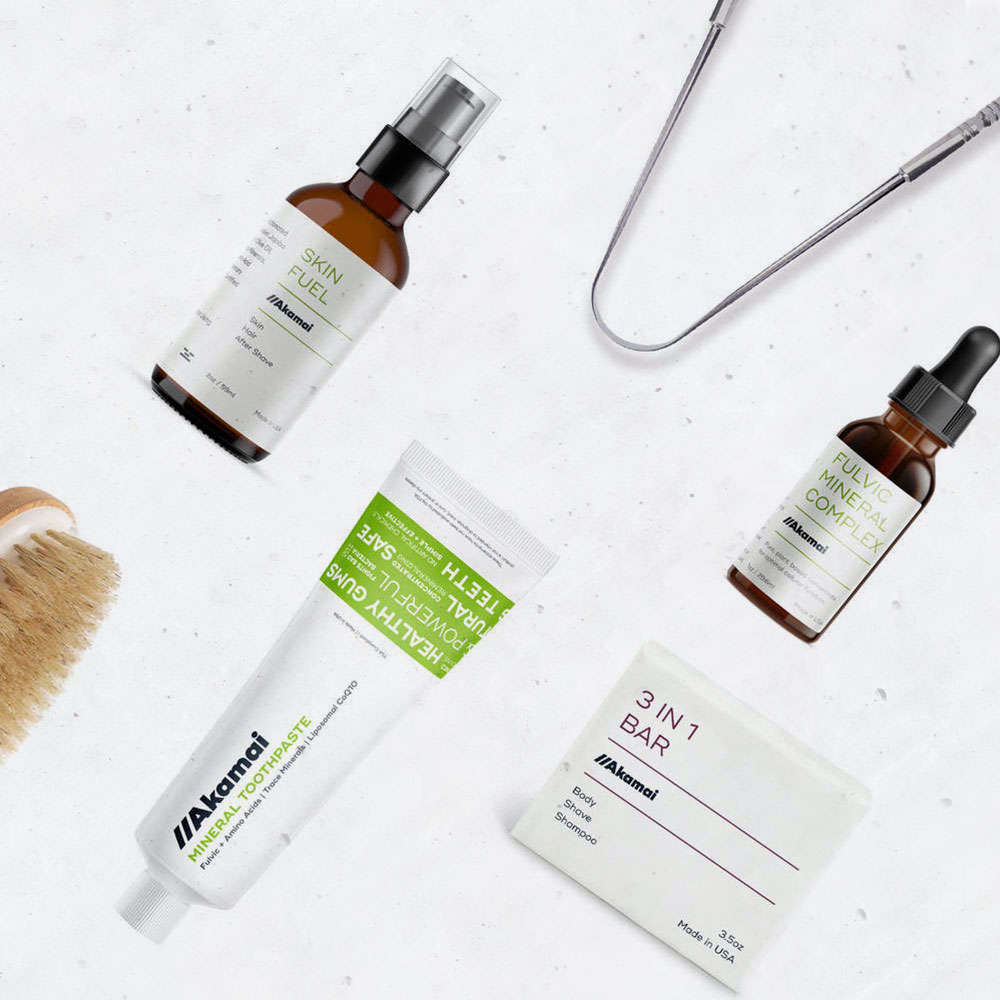 #2. Buy our products & ship them to yourself.
You pick what you want to gift. We ship it to you.
SEE ALL OUR PRODUCTS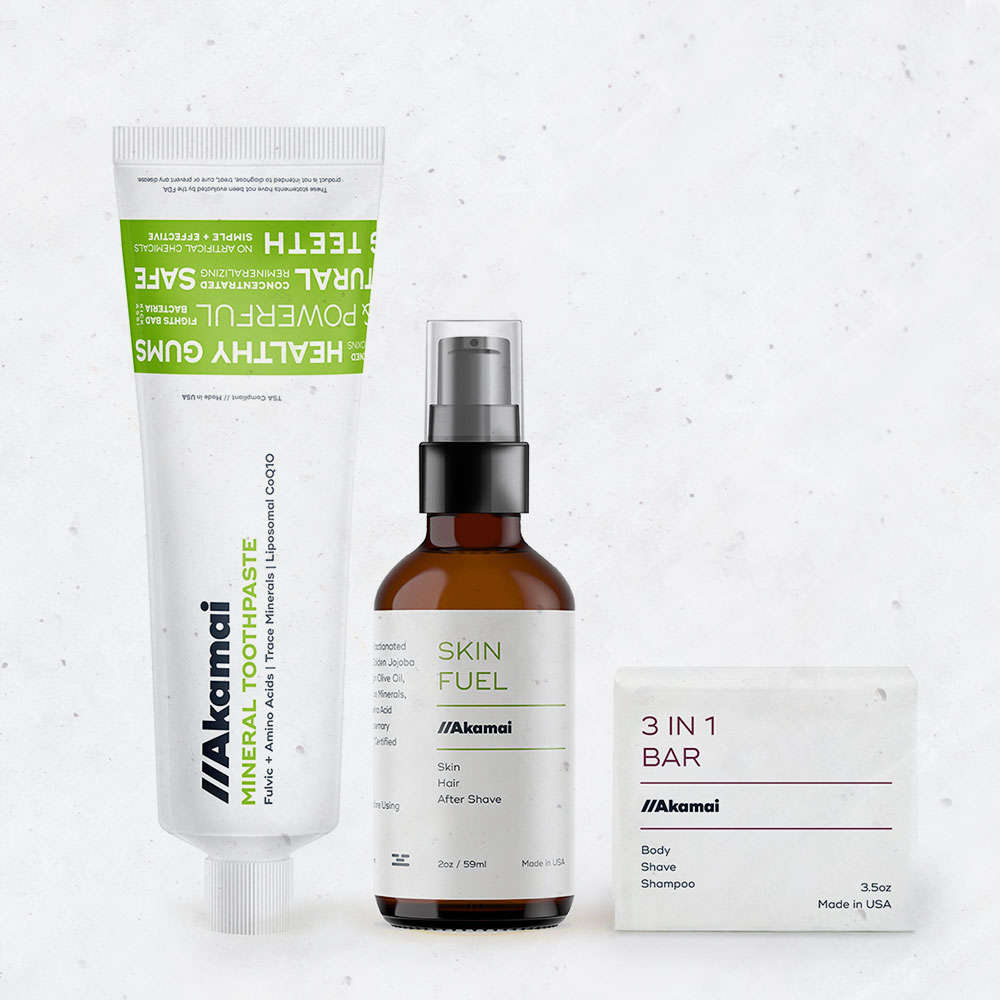 Our pre-bundled kits can be shipped directly to people on your gift list — giving them a quick start.
BROWSE KITS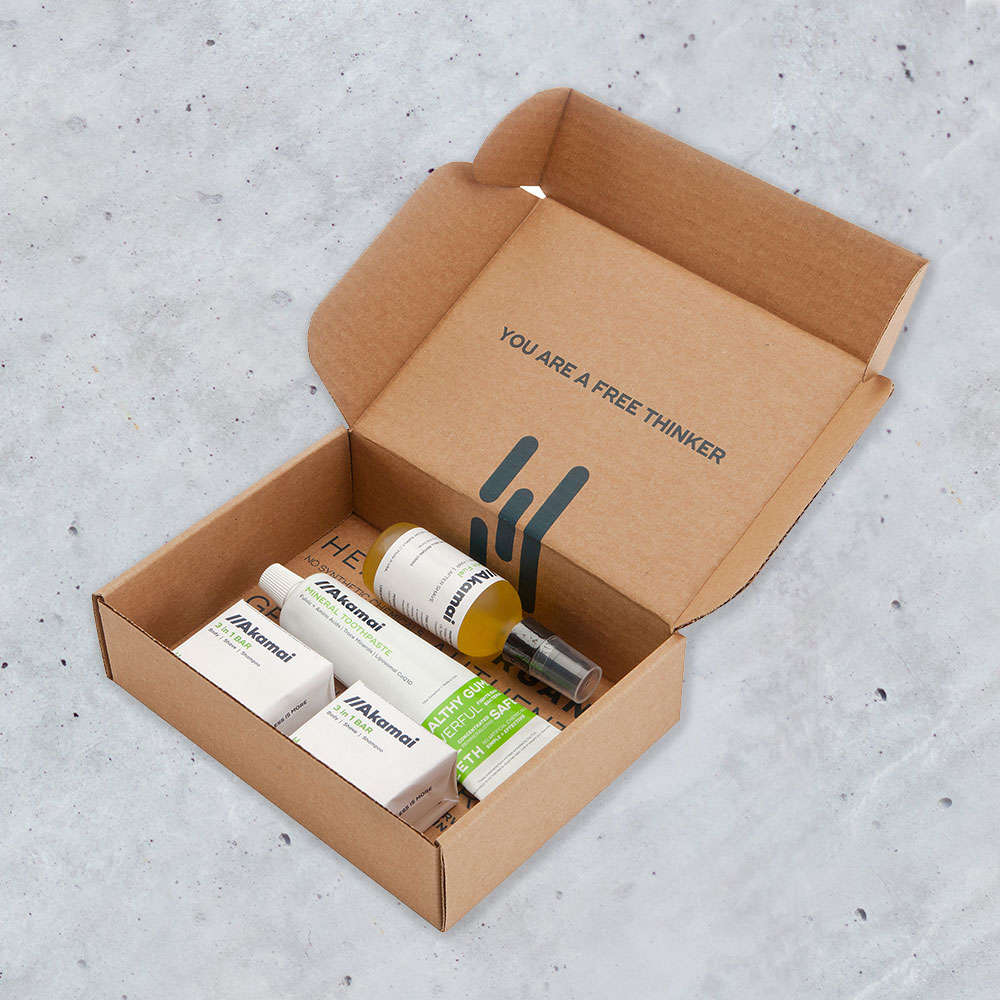 Why what you give matters
an open letter from our founders on the "gift giving season"
The shopping frenzy and mass consumption that kicks into high gear during the holiday season, well...sucks. We simply can't consume our way to sustainability— even if it's "green" or "all natural". There is a reason why reduce is the first "r" in reduce, reuse, recycle. We impact that first "r" in powerful way.

And while we firmly believe in the wisdom of reduced consumption, sometimes it takes buying better products to create a pathway to that change.
We are shifting mainstream thinking, consumption patterns, and daily habits. People just like you — those who sincerely care about the truth, the environment and our health, can help accelerate this movement through the simple act of gifting.

With Akamai Basics, less is truly more.

Thank you for helping change the status quo,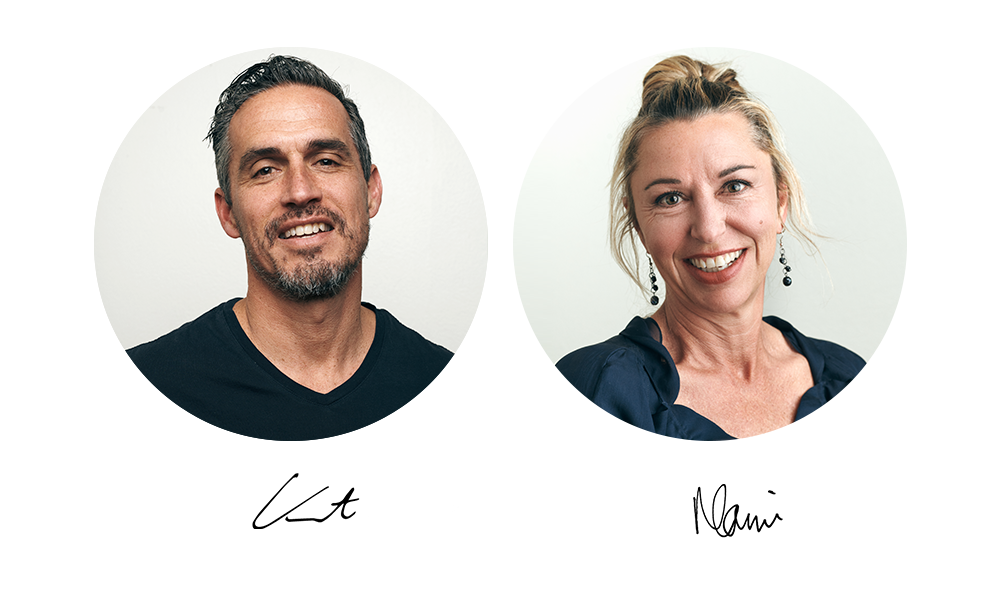 With Akamai Basics, less is truly more.
Thank you for being an advocate of change,
— Vince & Marni, co-founders
OUR PHILOSOPHY