We are calling bullsh*t on the personal care industry, and now you can too.
Help us revolutionize personal care. No more unnecessary products, routines, toxins or suspect ingredients - that we can't pronounce. Say hello to natural, food-based ingredients, naturally rich in nutrients, antioxidants and detoxifying ability.
JOIN THE MOVEMENT
Tossing the bloated personal care industry on its head and showing a better way.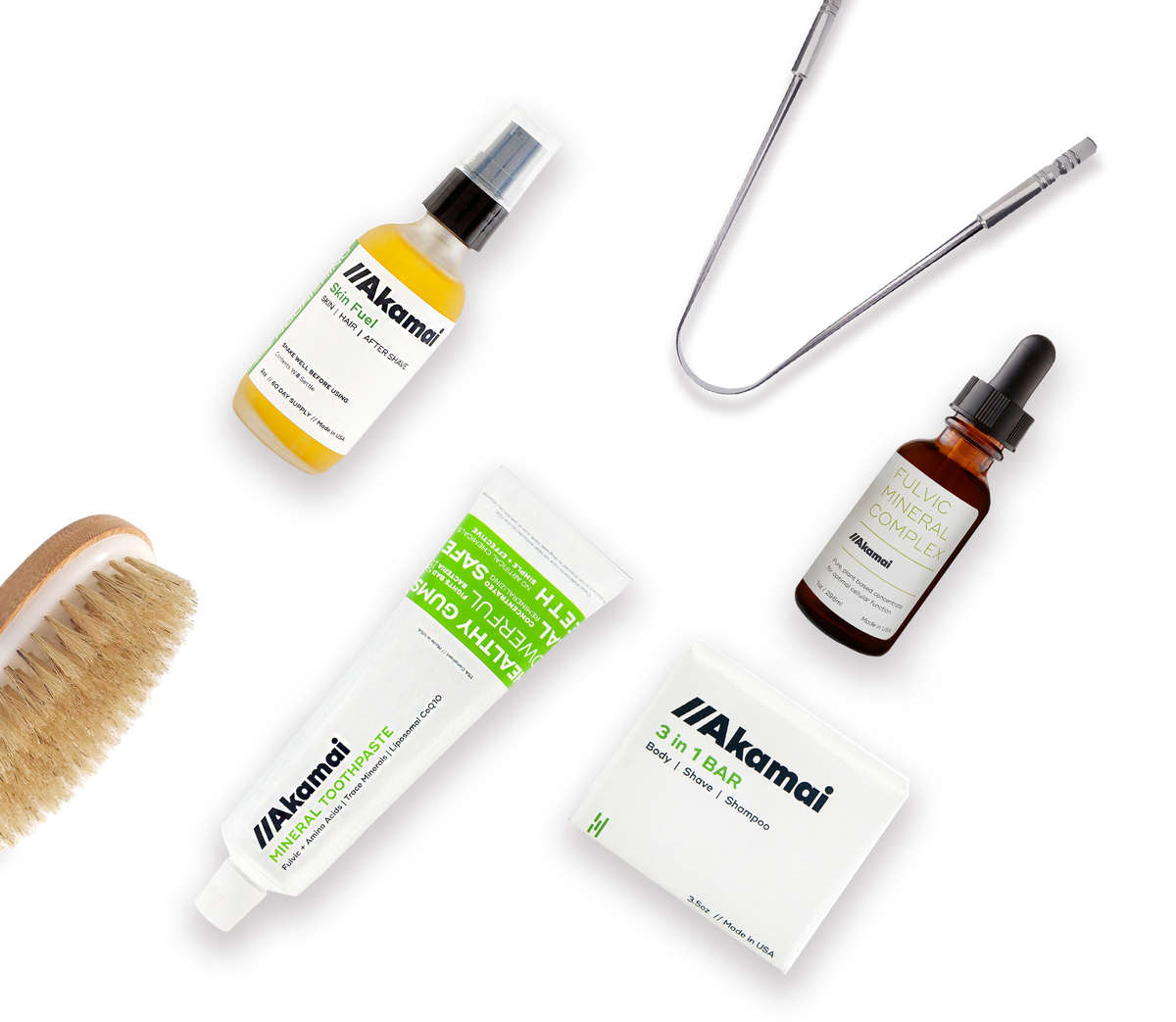 Why invest with Akamai?
1 | EXPERIENCE: Nearly identical model to last company, reuseit.com (Inc. #153, 300,000 customers, sold in 2012)
2 | CUSTOMERS LOVE OUR PRODUCTS: healthcare professionals too. 600+ product reviews avg 4.7 out of 5
3 | CLINICAL TRIALS PLANNED: These will support our customer's feedback of oral health issues reversing & skin issues going away.
4 | STRONG PRODUCT PIPELINE: 10 innovative essentials now available. Plans & specifications for 14 additional (3 in production now). Combined 30+ yrs experience developing outstanding products.
5 | SMART BIZ MODEL: Direct to consumer, selling consumables & recurring revenue stream. Everybody needs personal care products.
6 | MISSION DRIVEN & AUTHENTIC: An unwavering passion & drive to revolutionize personal care for the better. We are fierce rationalists, thinkers & pragmatics walking the walk.
7 | EMERGING TRENDS: From awareness regarding toxics chemicals and the power of our microbiomes, to minimalism, socially responsible purchasing, direct to consumer sales and several more. We are in the right spot.
8 | MEDIA ATTENTION: Media world is starting to take notice: Men's Journal, Outside Magazine, Guardian, etc.
SEE OUR PROFILE ON WEFUNDER
WHAT YOU GET WHEN YOU INVEST WITH US
What exactly are our incentives?
JOIN US


INVEST IN THE FUTURE OF PERSONAL CARE THAT IS BETTER FOR YOU, BETTER FOR THE ENVIRONMENT


You can start with as little as $100 opening investment.
INVEST NOW