Healthy Mouth. Healthy Body. Healthy Planet.
Save 30% on your first order! Use code GATEWAY30
Expires 6/15/20. One per customer.
SHOP ALL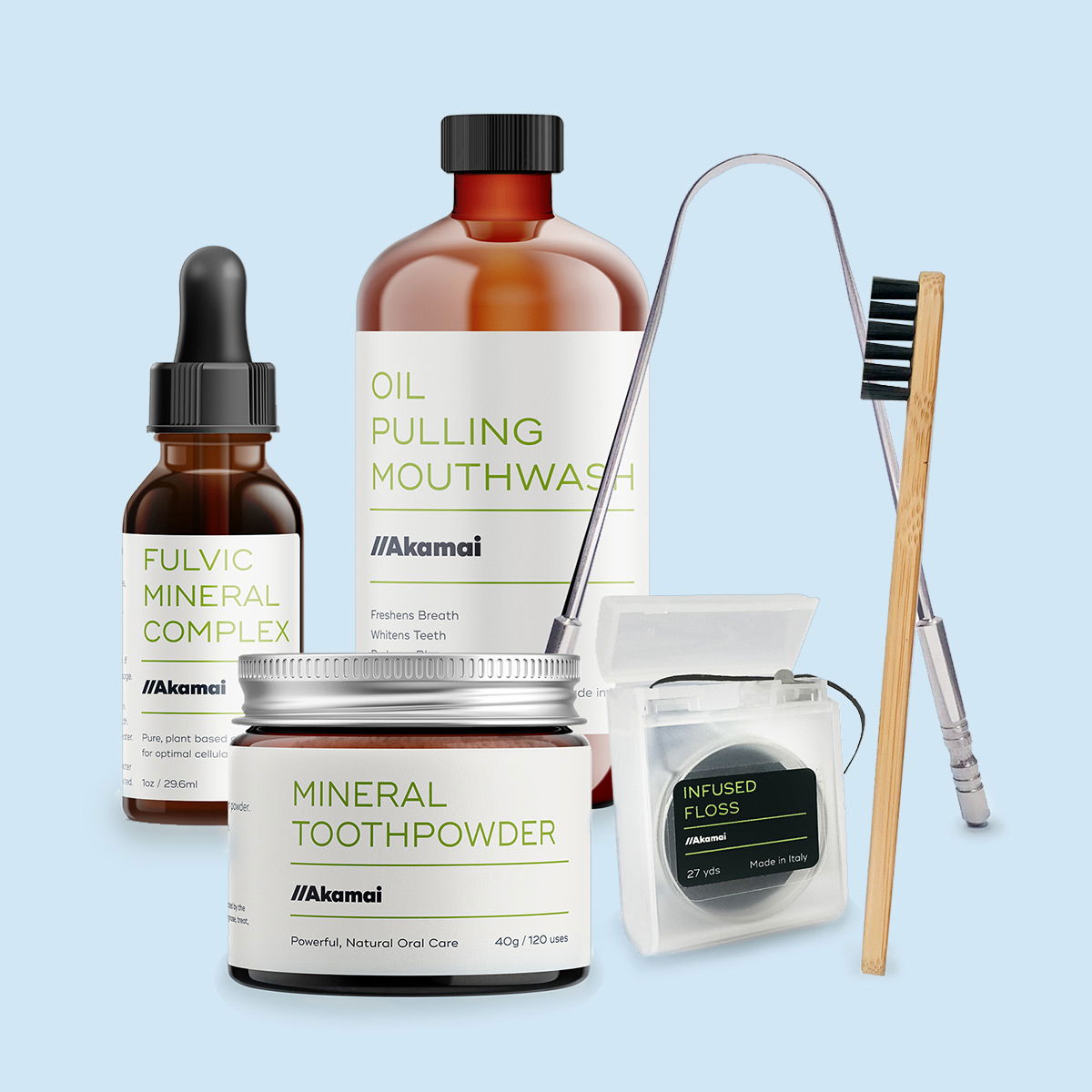 Discover our complete oral care system.
Our oral care products combine natural bactericides (that only target bad bacteria), gentle detoxing, and effective cleaning along with bioavailable minerals to achieve healthy teeth and gums.
---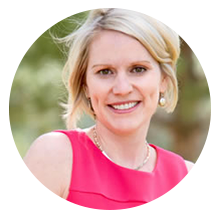 "Akamai has considered every component of an ideal toothpaste/powder: the pH, abrasiveness, natural antimicrobials, and the ideal ratio of trace minerals and essential oils to maximize absorption and promote a healthy mouth. It is a fantastic product that I would recommend to any of my patients."


— Dr. Andrea Mustian, DMD, Harvard School of Dental Medicine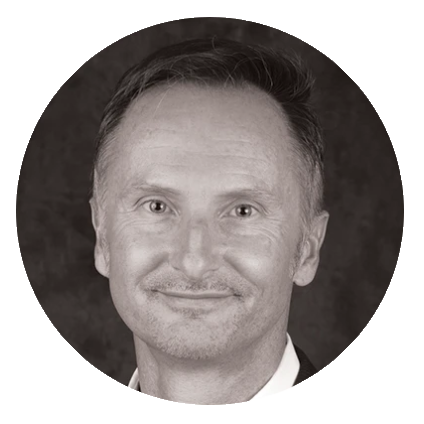 ___________________


"I highly recommend Akamai products to anyone interested in optimal health and wellness."

— David Tusek, MD, Cloud Medical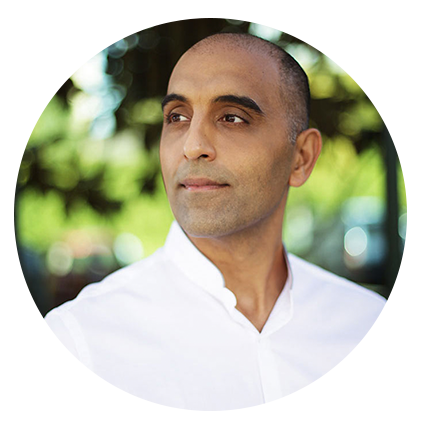 ___________________


"HEAL THE MOUTH. HEAL THE BODY."

— Dr. Pedram Sojai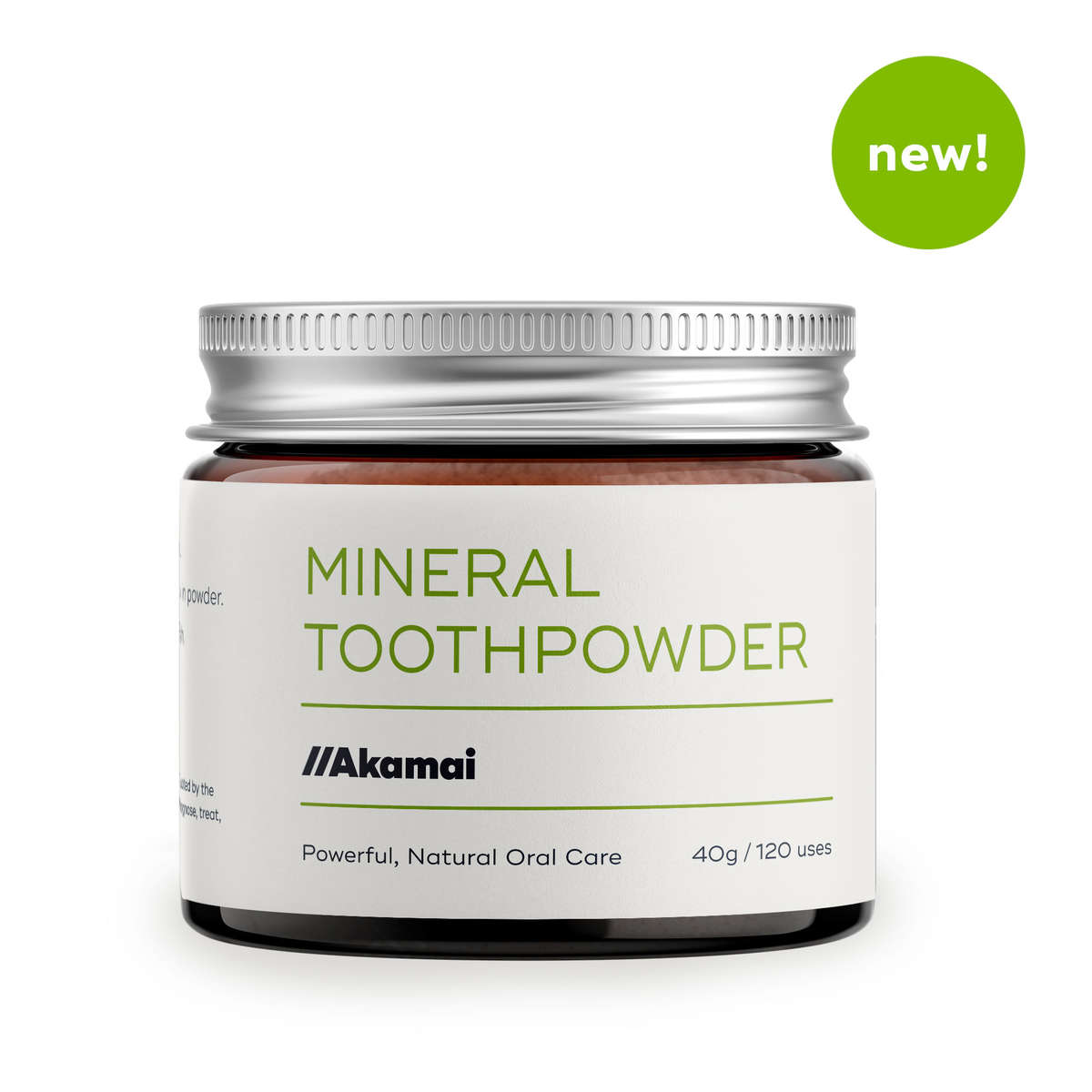 AKAMAI MINERAL TOOTHPASTE POWDER
100% natural ingredients supercharged with nourishing clays, trace minerals & fulvic acid. No plastic + refillable system.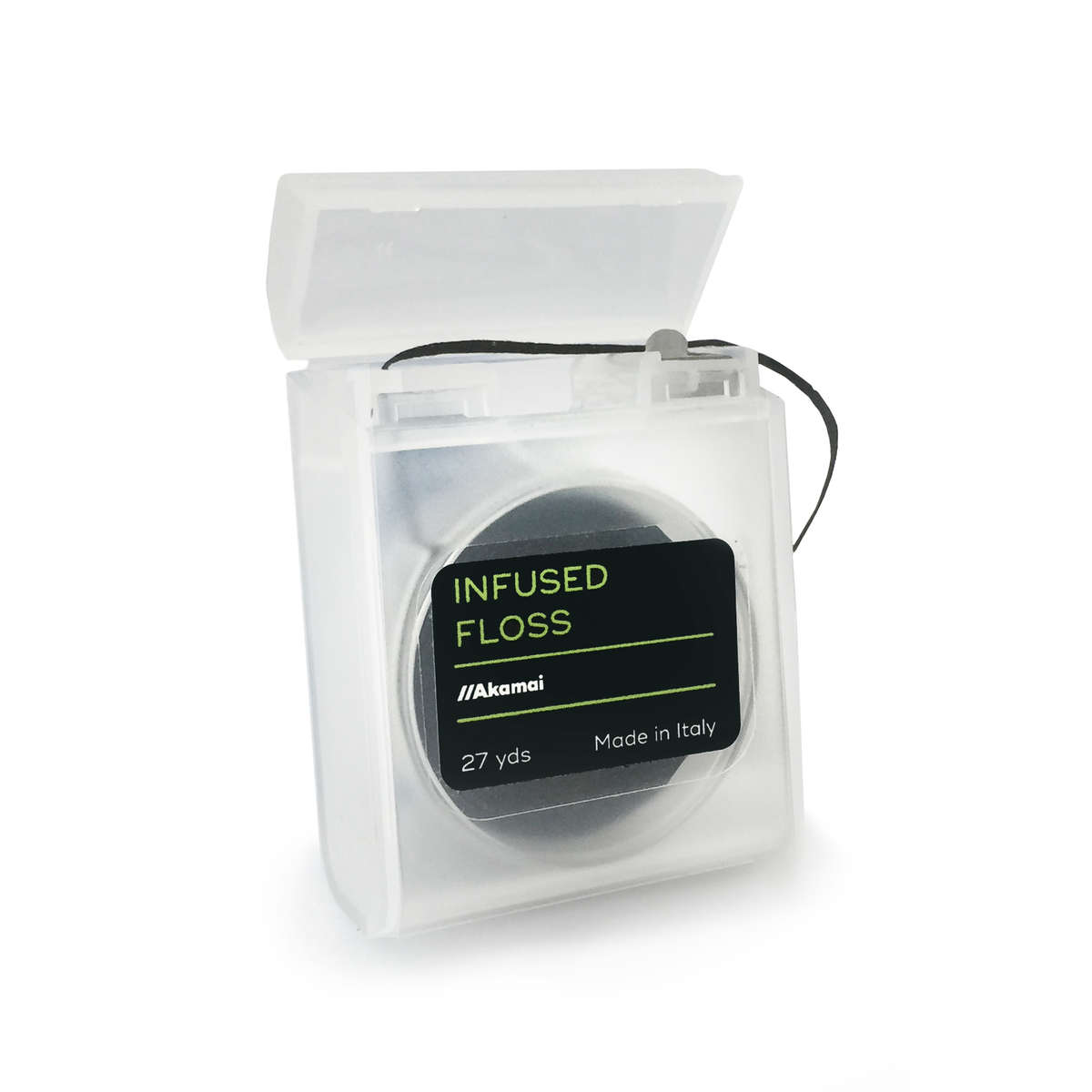 AKAMAI INFUSED BLACK FLOSS
Removes 40% more plaque. Infused with essential oils and Fulvic Acid for oral health. Cuts waste by 70%. Revolutionary.
"floss = my favorite" — Dr. Pedram Shojai
---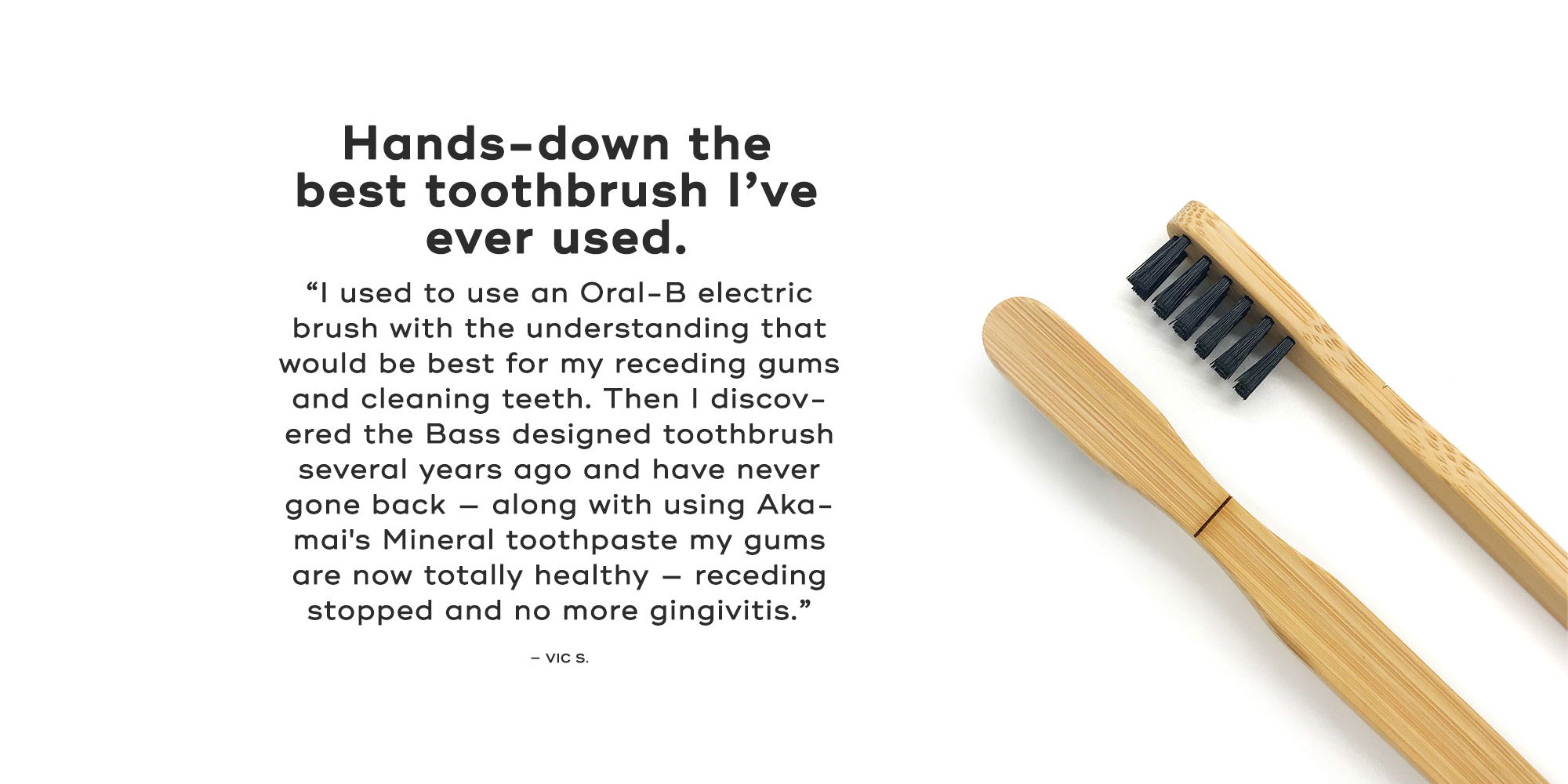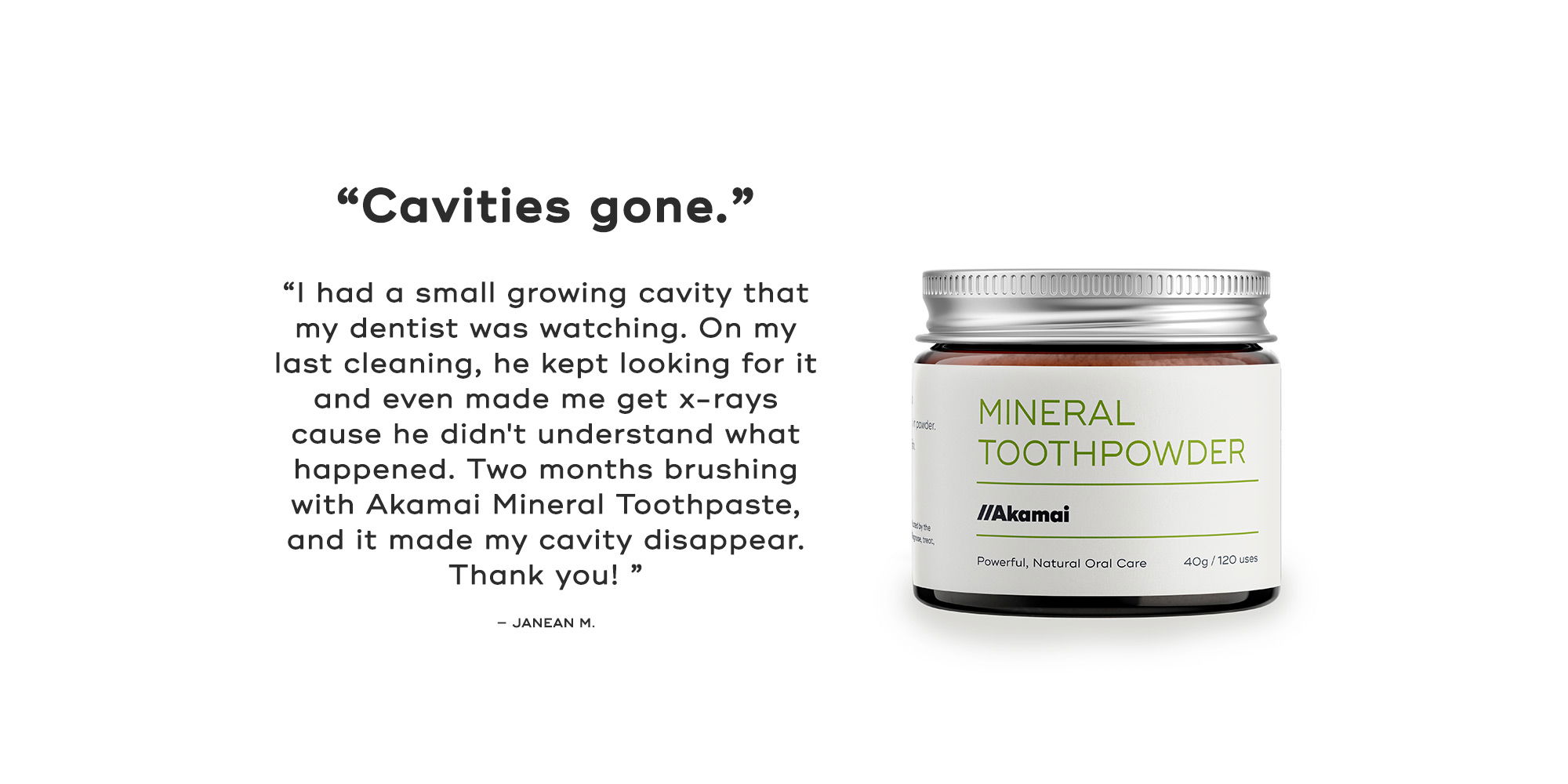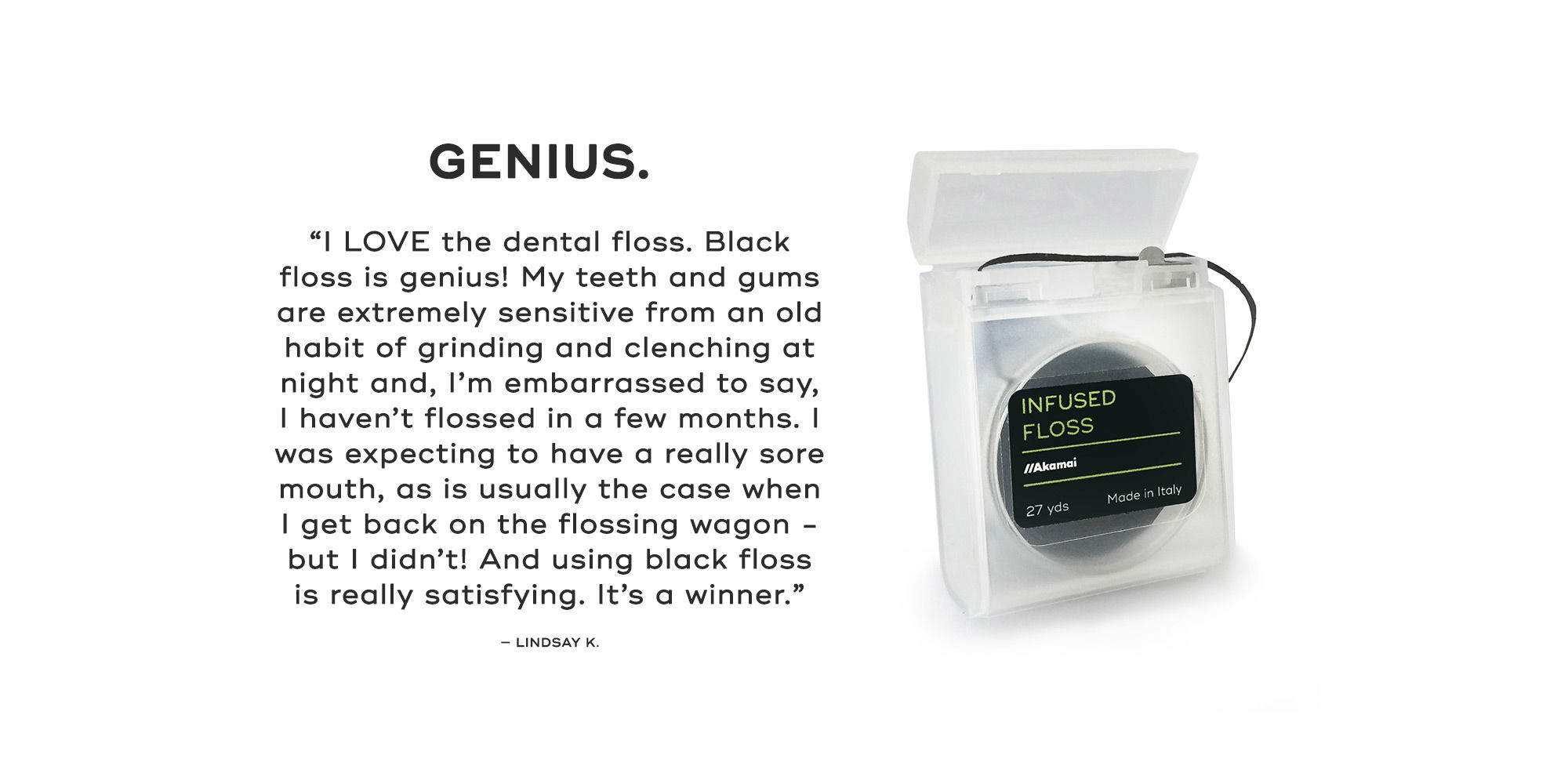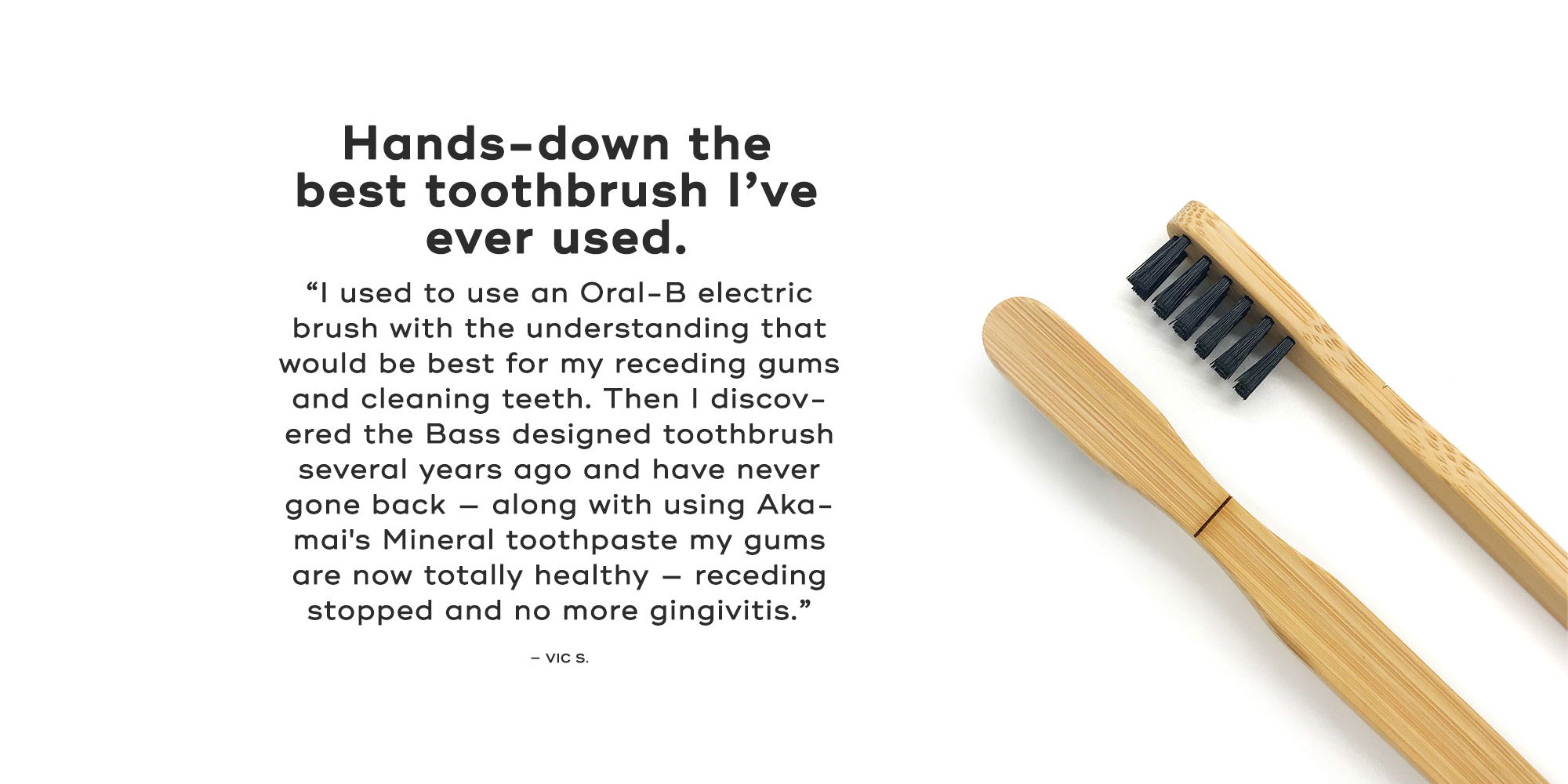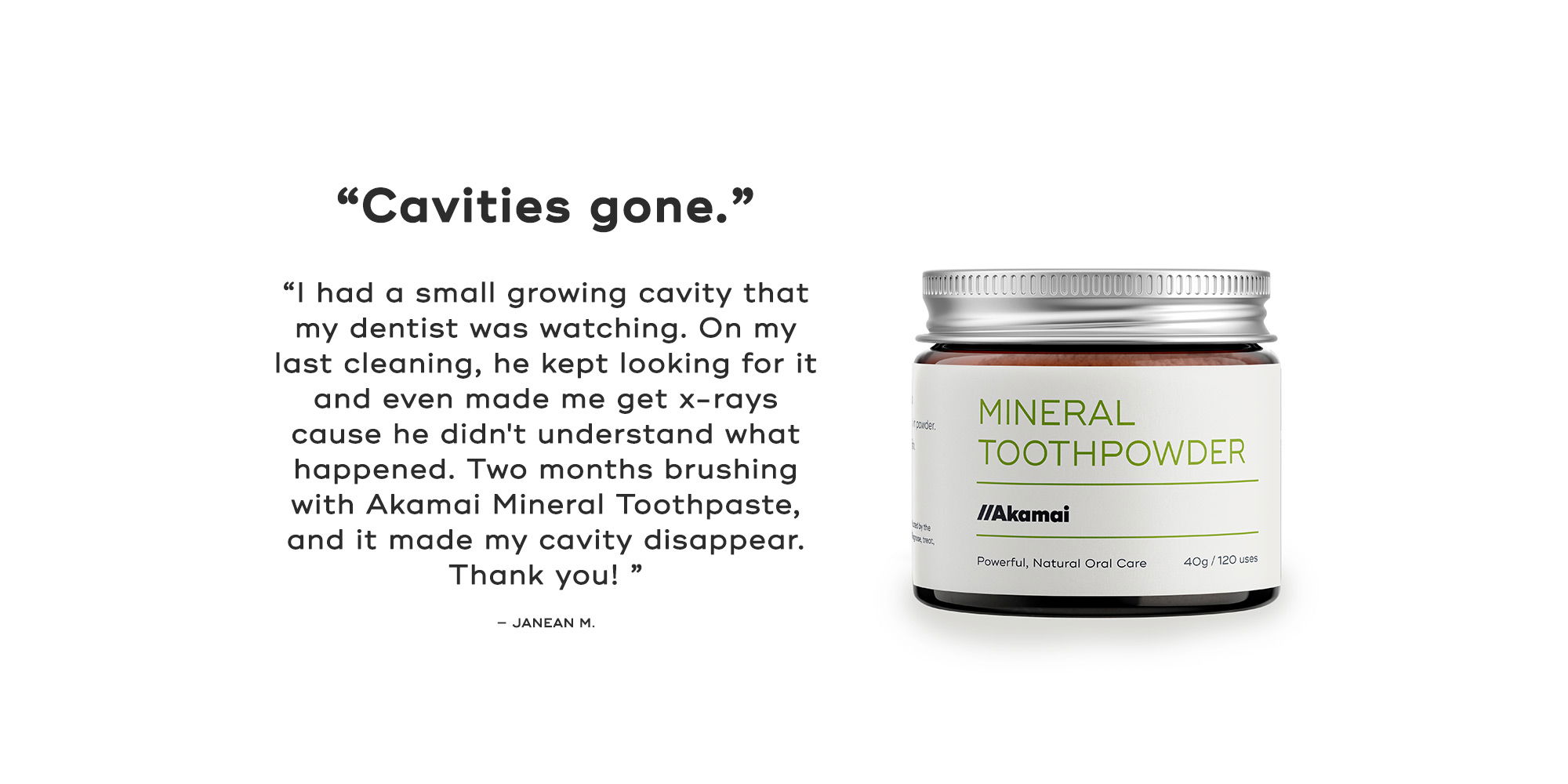 Our Philosophy
Tired of too many chemicals, costs, and complexities? So are we.
LEARN MORE ABOUT US